Ok I know i said I had finished but StarLight Designs just brought out her latest and GORGEOUS GORGEOUS new kit at Digital-Crea.fr,
New Hope
and I just HAD to show it off!!
Here is the gorgeous page I made this morning with this kit with little Taitey Tot on it. How adorable is he in the pots. hehehehe!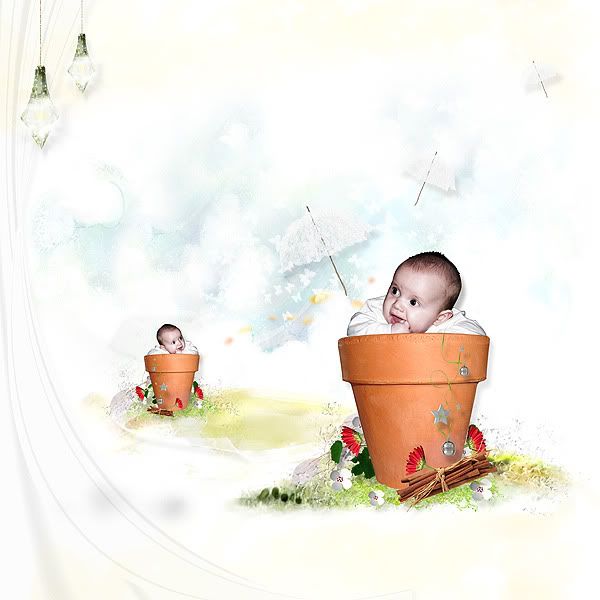 Click Here
to view full credits and leave some lovin.
Ok I am SERIOUSLY gone for the night. No more blogging tonight!! HAHAHA! Nighty nights everyone. Mwahhhh xoxoxox